Hoplias: A Brief Overview of Taxonomy, Natural Distribution, Captive Care and Breeding
INTRODUCTION
Erythrinidae fishes include three recognized genera: Erythrinus, Hoplerythrinus and Hoplias. All of them are carnivores, preferentially living in lentic environments. Some species have a wide geographic distribution (Britski et al., 1986). This applies to Hoplias malabaricus, commonly known as "traíra", which has been the species most intensively studied from a cytogenetic viewpoint.
A group of primitive Characiformes. They are predatory fish living along the edges of streams, lakes and within flooded forest. All are adapted to low oxygen conditions.
Tahiras occur in tropical waters over most of their range, but they are found in somewhat colder waters in Paraguay and Argentina. Hensley and Moody (1975)
I. Included Species
Hoplias aimara (Valenciennes 1847).

Hoplias malabaricus (Bloch 1794)

Hoplias macrophthalmus (Pellegrin 1907)

Hoplias brasiliensis (Spix & Agassiz 1829)

Hoplias lacerdae (Miranda Ribeiro 1908)

Hoplias microcephalus (Agassiz 1829)

Hoplias microlepis (Günther 1864)

Hoplias patana (Valenciennes 1847)

Hoplias teres (Valenciennes 1847)
Hoplias aimara
Hoplias aimara (Valenciennes 1847). Erythrinidae.
Distribution: French Guiana, Venezuela, Suriname, and Brazil(?).
Max. size: 100.0 cm-123cm SL (male/unsexed; Ref. 12225); max. published weight: 40.0 kg (Ref. 12225)
Biology: Frequently occurs in counter current zones of principal rivers and creeks. Feeds mainly on fish but also on other animals that fall into the water like small terrestrial invertebrates. Is active at dusk and at night. Reproduction takes place at the onset of the rainy season from December to March. Depending on the size, the female can carry around 6,000 to 60,000 eggs (Ref. 12225). Known for the quality of its flesh (Ref. 27188).
Main Ref: Planquette, P., P. Keith and P.-Y. Le Bail. 1996. (Ref. 12225)
World Record Weight: 88.19 pounds
A distinguishing feature of the Aimara is the black spot on the opercle membrane. No other species of Hoplias has this spot.
Hoplias cf. aimara "Venezuela"
Aimara "North Pole" sp.
Hoplias malabaricus
Hoplias malabaricus (Bloch 1794). Erythrinidae.
Distribution: Costa Rica to Argentina in most river systems: Argentina, Bolivia, Brazil, Colombia, Costa Rica, Ecuador, French Guiana, Guyana, Paraguay, Peru, Suriname, Trinidad and Tobago, Uruguay and Venezuela.
Max. size: 48.5 cm SL (male/unsexed; Ref. 37025); max. published weight: 1,500 g (Ref. 27188)
Biology: Occurs in diverse habitats from free flowing clear water streams, well up into the valleys, to slow turbid waters, water courses, irrigation and drainage ditches, and ponds on the plains (Ref. 11225). Rests in vegetation during the day and is active at night (Ref. 6858). Adults feed on fish; juveniles feed on crustacean and insect larvae (Ref. 26543), shrimps and other small invertebrates (Ref. 12225). Spawn in pits located in shallow water at a temperature of about 26°C (Ref. 205). Males guard the nests even after the eggs have hatched (Ref. 205). Reaches more than 3 kg (Mark Fitzgerald, pers. comm., 2001). Live fish are difficult to handle and potentially dangerous because of their sharp teeth, strong jaws, and slippery bodies.
Ecuador
"morayo"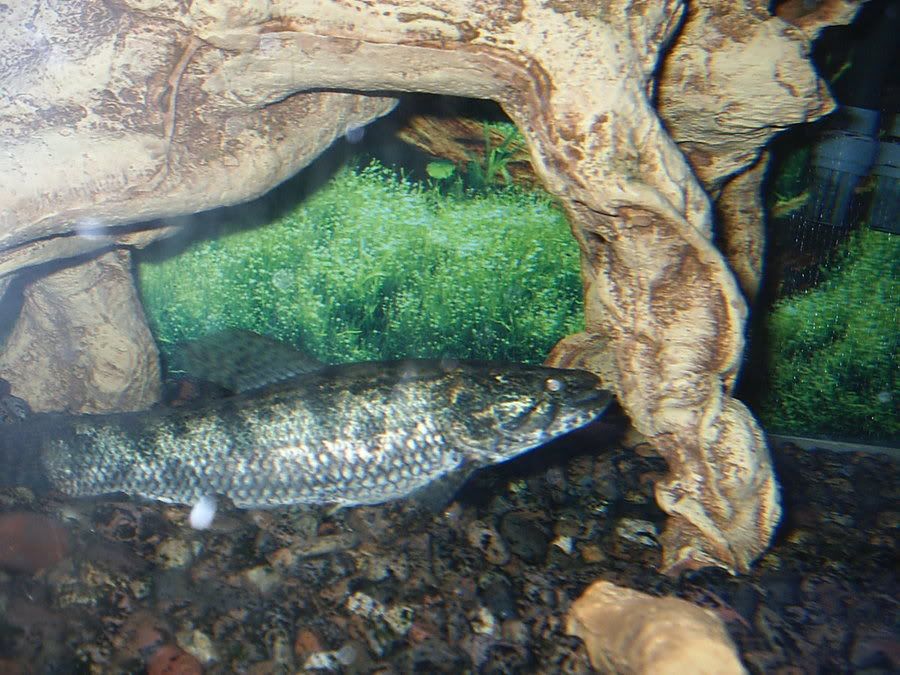 300 miles south of the Pantanal in Argentina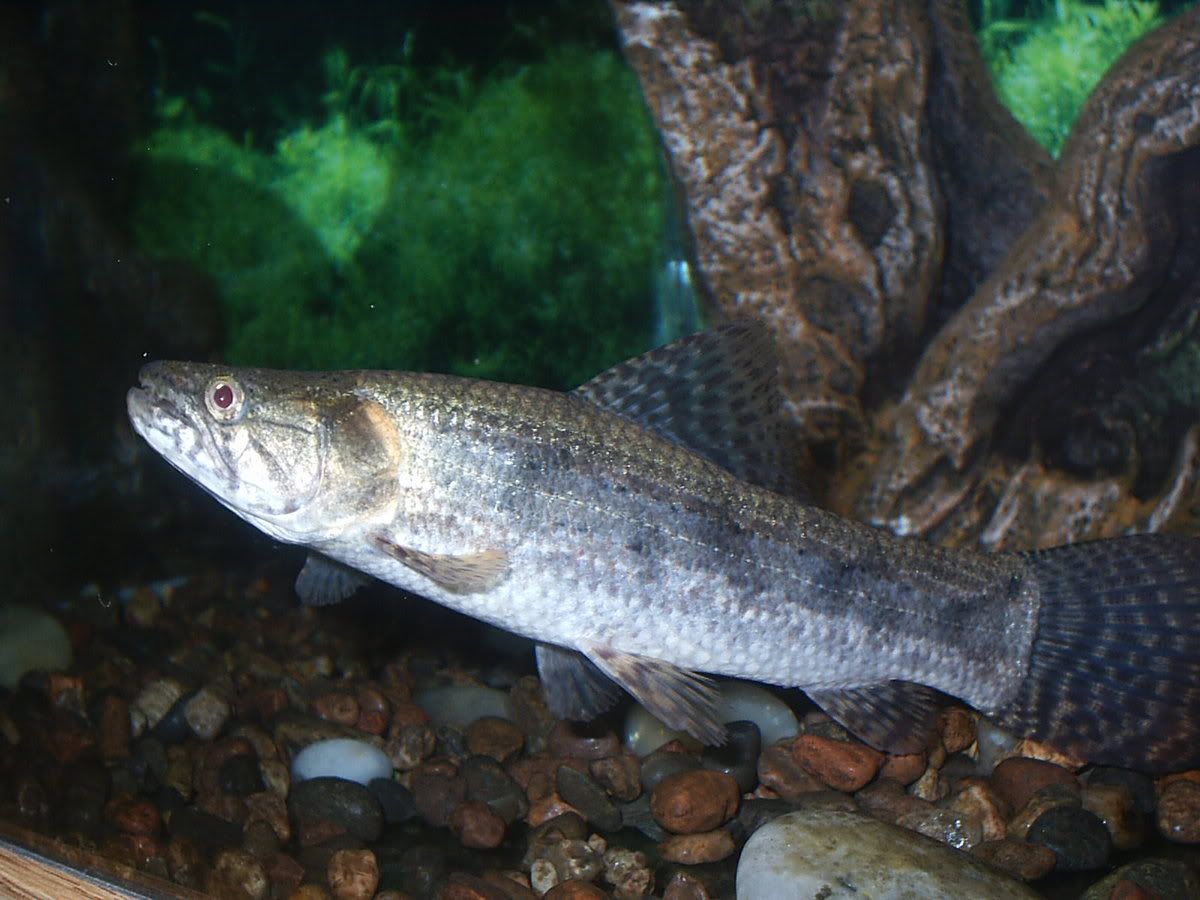 Pantanal race in Brazil
Goias race in Brazil
Hoplias macrophthalmus
Hoplias macrophthalmus (Pellegrin 1907). Erythrinidae.
Distribution: Amazon and Orinoco R. basins and coastal rivers of n. South America: Breazil, French Guiana, Guyana, Suriname and Venezuela.
Max. size: 100.0 cm TL (male/unsexed; Ref. 7463); max. published weight: 13.2 kg (Ref. 40637)
Hoplias sp. aff macrophthalmus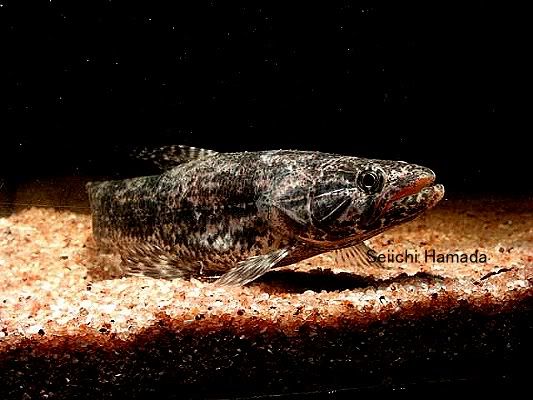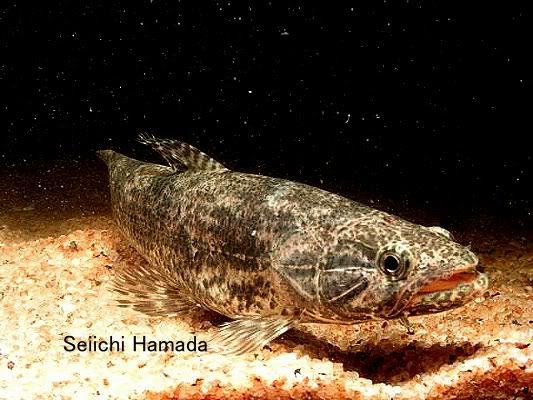 Hoplias cf. aimara or Hoplias macrophthalmus "upper rio Xingu"
"Amapa" Wolf. This fish is original true aimara.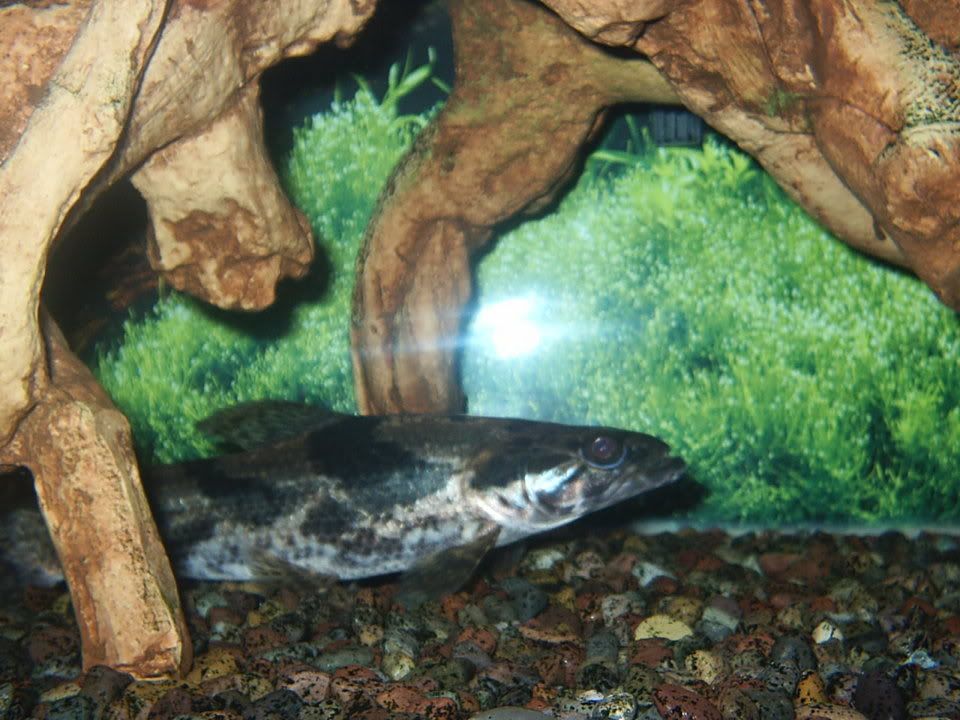 Brazillian wolf "Amapa"
Holplias brasiliensis
Hoplias brasiliensis (Spix & Agassiz 1829). Erythrinidae.
Distribution: Paracuaç R. basin in Bahia State, Brazil.
Max. size: 16.1 cm SL (male/unsexed; Ref. 37025)
Holplias lacerdae
Hoplias lacerdae (Miranda Ribeiro 1908). Erythrinidae.
Distribution: Ribeira de Iguape R. basin in São Paulo and Paraná states, Brazil.
Max. size: 75.0 cm SL (male/unsexed; Ref. 37025)
Holplias microcephalus
Hoplias microcephalus (Agassiz 1829). Erythrinidae.
Distribution: São Francisco R. basin, Brazil.
Max. size: 37.2 cm SL (male/unsexed; Ref. 37025)
Holplias microlepis
Hoplias microlepis (Günther 1864). Erythrinidae.
Distribution: Western slopes from Ecuador to Panama: Colombia, Ecuador and Panama.
Max. size: 36.0 cm SL (male/unsexed; Ref. 37025)
Holplias patana
Hoplias patana (Valenciennes 1847). Erythrinidae.
Distribution: French Guiana (?).
Holplias teres
Hoplias teres (Valenciennes 1847). Erythrinidae.
Distribution: Lake Maracaibo basin, Venezuela
Hoplias sp. "Black"
Max. size: 20" to 28"+
Distribution: Rio Xingu, and sometimes Rio Tocantins, and Tapajos and lowest Amazon region
This could very well be a new species.
Hoplias sp. Black Xingu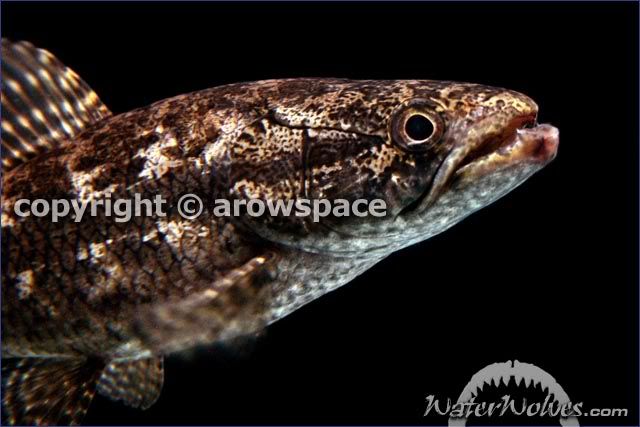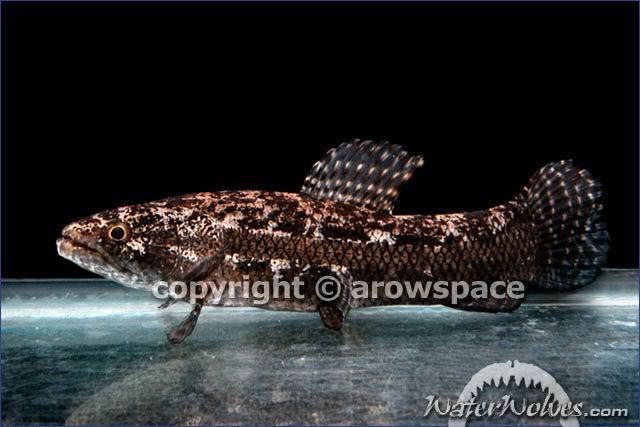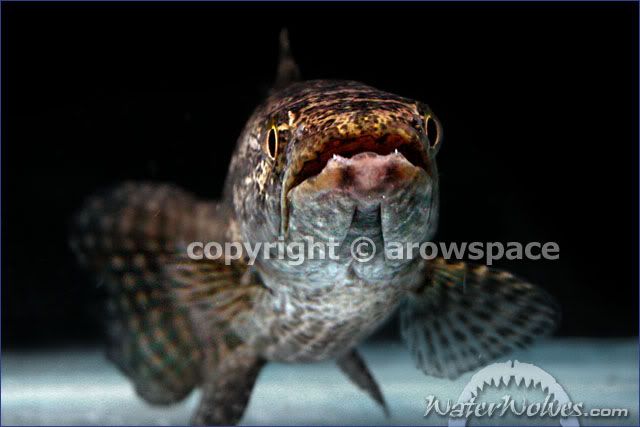 Hoplias sp. Black Tapajos
II. Natural Distribution
Here a few of the rivers where Hoplias can be found.
Rio Tapajós
The Tapajós, a Brazilian river running through a humid, hot and unhealthy valley, pours into the Amazon River 500 miles above Pará and is about 1200 miles long.
It rises on the lofty Brazilian plateau near Diamantino in 14 degrees 25' southers latitude. Near this place a number of streams unite to form the river Arinos, which at latitude 10 degrees 25' joins the Juruena to form the Alto Tapajós, so called as low down as the Rio Manoel, entering from the east.
Thence to Santarém the stream is known as the Tapajós. The lower Arinos, the Alto Tapajos and the Tapajos to the last rapid, the Maranhão Grande, is a continuous series of formidable cataracts and rapids; but from the Maranhao Grande to its mouth, about 188 miles, the river can be navigated by large vessels.
Rio Xingu
The Xingu River in Brazil is a tributary of the Amazon River.
It was little known until it was explored in 1884 - 1887 by Karl von den Steinen from Cuyaba. Travelling east, 240 miles, he found the river Tamitatoaba, 180 feet wide, flowing from a lake 25 miles in diameter. He descended this torrential stream to the river Romero, 1300 feet wide, entering from the west, which receives the river Colisu. These three streams form the Xingu, or Parana-xingu, which, from 73 miles lower down, bounds along a succession of rapids for 400 miles. A little above the head of navigation, 105 miles from its mouth, the river makes a bend to the east to find its way across a rocky barrier. Here is the great cataract of Itamaraca, which rushes down an inclined plane for 3 miles and then gives a final leap, called the fall of Itamaraca. Near its mouth, the Xingu expands into an immense lake, and its waters then mingle with those of the Amazon through a labyrinth of eanos (natural canals), winding in countless directions through a wooded archipelago.
Orinoco River
With a length of 2,141 km, the Orinoco is one of the largest rivers of South America. It flows through Venezuela, having its source in Parima on the Brazilian frontier, and from there making a wide arc, first flowing southwest, then west, north and finally northeast, into the Atlantic Ocean and the Gulf of Paria.
At its mouth it forms a wide delta that branches off into hundreds of rivers and waterways that flow through 41,000 km of swampy forests. In the rainy season it can swell to a breadth of 22 kilometres and a depth of 100 meters. Most of the important Venezuelan rivers are tributaries of the Orinoco, the largest being the Caroni, which joins the Orinoco at Puerto Ordaz, close to the Llovizna Falls. The river is navigable for most of its length, and dredging enables ocean ships to go as far as Ciudad Bolívar, 435 km upstream. You can find it at about 9 degrees north (latitude) and 60 degrees west (longitude).
A peculiarity of the Orinoco river system is the Casiquiare canal, which starts as an arm of the Orinoco, and finds its way to the Rio Negro, a tributary of the Amazon, thus forming a 'natural canal' between the Orinoco and the Amazon.
Rio São Francisco
Rio São Francisco is a river in Brazil with a length of 3,160 kilometres. It originates in the state of Minas Gerais. It runs generally north behind the coastal range draining an area of over 630,000 square kilometers before turning east to form the border between the state of Bahia and the states of Pernambuco and Alagoas before entering the Atlantic between the states of Alagoas and Sergipe. The river is navigable from the coast to Paulo Afonso by small vessels and from Paulo Afonso's huge lake for approximately 1,800 kilometers. Until the hydroelectric dams at Paulo Afonso the entire river was a major route of commerce and entry into the hinterland of the northeast. Paulo Afonso's hydroelectric plant now provides electric power for the entire northeast.
III. Aquarium Care
General Husbandry
Wolf fish are generally nocturnal but can easily conditioned to a diurnal state by housing them in a tank with dim lighting and plenty of overhead cover. A mat of floating plastic plants combined with low lighting will allow you to enjoy the actions of your wolf fish at all times of the day. Specific substrates are not of paramount importance to these fish, and they will thrive with any combination of pebble, sand, or even a lack off substrate. Driftwood and smooth rocks make excellent decor for a wolf fish tank. Be sure to leave plenty of large flat areas for the fish to lie on, though.
Wolf fish are generally sedentary fish and thus do not require a great deal of swimming room. The tank depth is not critical, as these fish spend most of the time lying on the bottom or just below the surface.
As an ambush predator, wolf fish spend most of their time lying motionless amongst plants or on the tank bottom. They tend to be most active in the dark, but even then any swimming will be a function of moving to another place to lie. However, wolf fish will display awesome speed and accuracy hitting any food/prey that comes within their strike range. Still, they will wait for food to come to them most of the time or slowly stalk prey items, rather than chasing them down.
Wolf fish in general are not meticulous eaters, and as a predator will take a variety of meaty foods in the aquarium. Provide a diet composed mostly of raw tilapia filet, raw salmon filet, and raw/cooked market shrimp. Beef heart, earthworms, squid, silversides, smelt as well as live fish and crustaceans are also readily taken and help make up a good varied diet for wolf fish.
Most tankmates are out of the question for Hoplias. Even other wolf fish are rarely tolerated. Small fish will be eaten whole, and large fish will often be torn apart and at least partially consumed. Wolf fish will live with tankmates for months with no signs of aggression before killing them. While others have been able to keep wolf fish with tankmates, a species tank is usually the best way to house these fish.
This inhospitable behavior combined with the difficulty in sexing young specimens makes breeding these fish in the home aquarium somewhat of a rarity. It is, however, quite possible.
Breeding
Please go to this amazing
PROFILE
written by WW member Raskolnikov612. It will give you insight on this very rare event that ONLY Water Wolves can bring you.
IV. Future Updates and Further Information
For even more amazing information and pics, take a look at this thread:
Wolf fish Thread
It is the biggest thread of its kind. Go visit and post your updated pics and information. Who knows, maybe they will replace some of the photos in this thread.
It has contributions from some of the premier Hoplias enthusiasts around with many photos of undescribed species and localized variants. We will update this topic in the future regularly to specifically focus on these new and exciting Hoplias sp., some of which are even making it into the hands of a lucky few!
If this seems like Deja vu, dont be alarmed. Much like the PBass thread, this thread will continue to evolve. With so many varients, and possible sub-species, it is nearly impossible to descirbe them all. But that will be half the fun, and why a thread that can be updated (much like the peacock one) is so important. Remember, like the pbass,
The River is the Fish
.
References, contributions, and thankswww.fishbase.org
Thanks to Raskolnikov612 for his contribution and for the borrowed material.
Thanks to all that have shared their pictures and information.
Much thanks to Lil Neet, K. kobayashi, and ashdavid.
And special thanks to Seiichi on many levels, for your amazing pictures and
information.